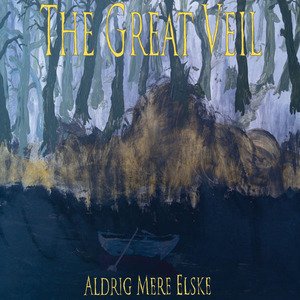 THE GREAT VEIL er et samsurium af musikere med rødder i både Folk, Blues, Punk og tung rock. Bandet er arvtageren fra forsanger Kenni Holmstads tidligere projekt The Village idiot, og Holmstads underfundige og hjerteblødende sangtekster lever lunefuldt videre i The Great Veil.
I Juni 2013 udgav bandet deres debut-LP "Aldrig Mere Elske", på Repo Man Records – en plade der går lige i sjælen, særligt på en regnfuld sommerdag.
The Great Veil er en hyldest til Nihilisme og de evige jagtmarker. Et velfortjent åndehul for enhver outsider.
Repo Man Records 2013
RMR08
1st Press = 300 kopier på sort vinyl.